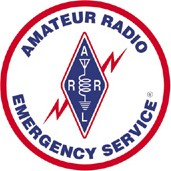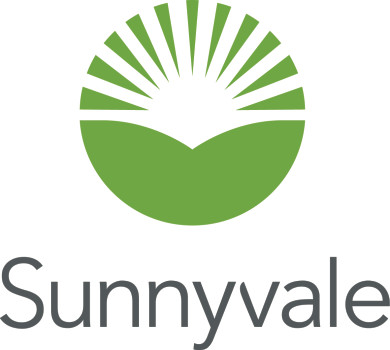 SARES - Sunnyvale Amateur Radio Emergency Service
News
(01/17/2013) Jerry Thalls, KG6HI, has accepted the role as the new Emergency Coordinator for Sunnyvale ARES/RACES. We are grateful and would like to welcome him into this new position. We would also like to express our Thanks to Bob Gundrum, K6RWG, for many years of service and excellent leadership during his time as EC. Bob has agreed to stay on as an AEC. And finally another big Thank You to Rich Bennett, W7UYJ, who acted as the interim city coordinator for the past months.
(07/01/2009) The City of Sunnyvale on page 7 honors SARES amateur radio operators who helped out at the April 2009 fiber optic cut that left large parts in the south of Santa Clara County without telecommunications and only limited 9-1-1 service during the day.
Amateur Radio Saves the Day
In the early morning of April 9, vandals damaged part of the critical fiber-optic backbone for Southern Santa Clara County, creating a phone outage that affected not only normal phone service, but ATMs, cash registers, cell phones, alarm systems and Internet service.
Santa Clara County put out a call for emergency communication assistance and the Sunnyvale Office of Emergency Services (OES) answered. Under the direction of the DPS Emergency Manager Lt. Mata, volunteer amateur radio operators trained in emergency communications through ongoing participation with the OES sponsored Sunnyvale Amateur Radio Emergency Services (SARES) organization provided emergency communications through the day and into the night at strategic points in the County. Sunnyvale supplied the largest number of amateur radio responders of any city in the North County, providing communication to schools, fire stations, key public access intersections, Cal Fire Command Posts and St. Louise Hospital. Emergency communications throughout the South Santa Clara County continued uninterrupted thanks to these well trained volunteers and their personal equipment, which they keep at the ready for emergencies.
Calendar
| date / time | event |
| --- | --- |
| alternating Tuesdays, 1130PDT | Luncheon, check SARES-RG Calendar for details |
About us
What is SARES?
SARES is the local ARES group of radio amateur volunteers serving the City of Sunnyvale Department of Public Safety. We provide reliable backup communication links as well as additional eyes & ears and hands where needed, always linked with 2-way radio. Under the mutual aid agreement we also provide services to neighboring cities, the County of Santa Clara Office of Emergency Services as well as to help organizations such as the American Red Cross and The Salvation Army. SARES also operates a 2m repeater hosted by the City of Sunnyvale DPS and a 70cm repeater hosted by K-Comm on Crystal Peak.
How is SARES organized?
SARES is an independent citywide ARES group of the ARRL (American Radio Relay League) Santa Clara Valley Section. SARES has over 100 members in Sunnyvale and is led by a team of one Emergency Coordinator with eight Assistant Emergency Coordinators. SARES is part of the SPECS net (Southern Peninsula Emergency System) and SVECS net (Silicon Valley Emergency Communications System).
What is in it for you ?
Free training opportunities as net control station, traffic handler, VIP shadow, etc.; quarterly meetings with featured speakers; quarterly exercise drills in the field and tabletop simulated emergency tests to practice your skills; you can meet fellow hams and last but not least you give back to your community and earn recognition by your community by helping in times of need.
Other activities and social events:
Other non-disaster services that SARES provides: locating missing person, child or vehicle. And don't forget the biggest emergency simulation event of the year: ARRL Field Day on the last full weekend in June. We traditionally serve as the primary communicators in the Lakewood Village Christmas Parade each year. SARES has a traditional bi-weekly luncheon at a local restaurant where you can meet other members of the group. For the holiday season you and your family are invited to join us for a potluck dinner.
It's free!
Membership in SARES is at no cost for you, and all services provided by Radio Amateurs are strictly on a volunteer basis according to the FCC Rules Part 97, which prohibit compensation for amateur radio operators. The City of Sunnyvale Department of Public Safety provides us with administrative support.
Please download the SARES Brochure
(PDF format, 1094881 Bytes) .

EC and AECs (alphabetical by call suffix)

Jerry Thalls KG6HI, EC [e-mail] [phone]
Loretta Keller WB6BWQ, AEC [e-mail] [phone]
Thomas Leibold KK6FPP, AEC [e-mail] [phone]
Andreas Ott K6OTT, AEC [e-mail] [cellphone +1-408-431-8727]
Phil Stewart K6PHL, AEC [e-mail] [phone]
Terry Nakashima WB6PVU, AEC [e-mail] [phone]
Steve Bennett KK6UCO, AEC [e-mail] [phone]
Wolfgang Polak AI6SL, AEC [e-mail] [phone]
Walt Lee K6WAL AEC [e-mail] [phone]
Skip LaFetra AA6WK, AEC [e-mail] [phone]


Contact information

To get more information about Sunnyvale ARES, please send e-mail to the EC Jerry Thalls KG6HI.

This web server is maintained by Andreas Ott K6OTT as a trustee for the SunnyvaleARES.org domain.
Last updated on $Date: 2020-08-20 22:30:00+00 $, document $Revision: 2.341 $.
© 2003-2021 SARES/K6OTT. All rights reserved.